Ready to let your children explore the outdoors? Learn how to go on a nature scavenger hunt with the whole family.
Our home backs up to a winding creek and my kids love exploring along the creek banks. Whether searching for critters or collecting oddly-shaped rocks, our backyard is an opportunity to learn, discover, and explore. Therefore, it's a no-brainer to integrate activities that enrich nature exploration, such as a printable Nature Scavenger Hunt for kids.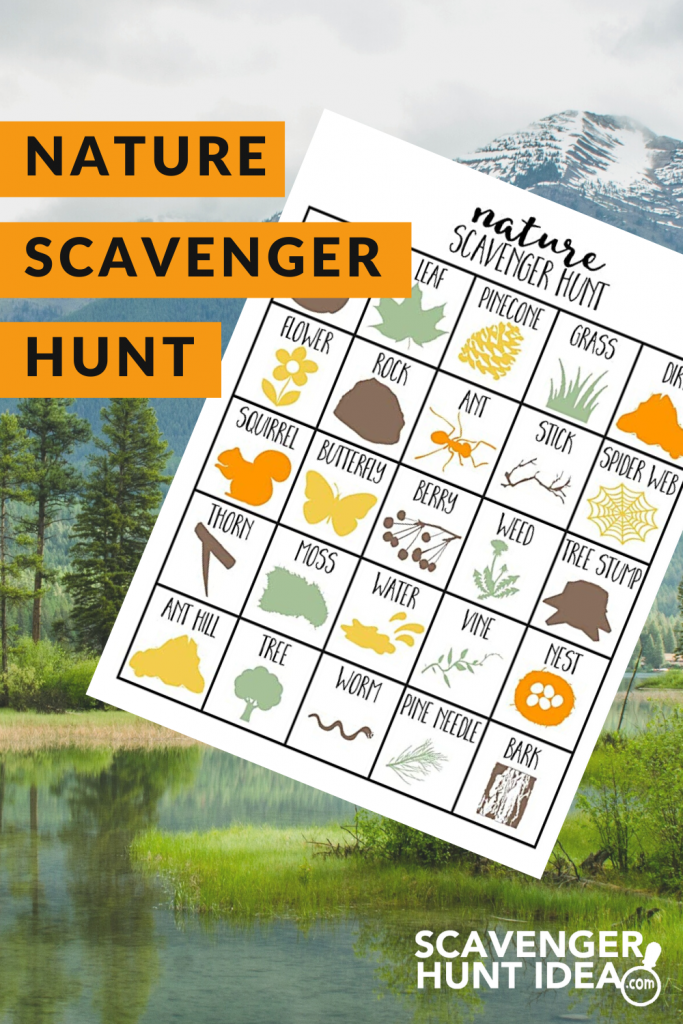 This post originally appeared on Craftivity Designs.
Don't have a winding creek in your backyard? No worries! This Nature Scavenger Hunt for kids is designed for a variety of outdoor experiences (whether exploring a fenced backyard, playing at the park, or hiking in the mountains).
How to Make a Nature Scavenger Hunt
Supplies Needed
Grab the Printable: Nature Scavenger Hunt
White Cardstock
Printer and Ink
Branch and Twig Colored Pencils (totally optional, but totally fun!)
Instructions
Download the Nature Scavenger Hunt file to your computer.
Print the Nature Scavenger Hunt onto white cardstock, creating as many copies as you'd like. After all, this nature exploration activity can be enjoyed over and over, through the spring, summer, and fall months!
Hand your child(ren) a bark-covered color pencil, the Nature Scavenger Hunt, and let them start exploring.
Don't want to make your own? No problem! Grab a dry-erase nature scavenger hunt from my Amazon shop. The set ships free and includes a total of 16 scavenger hunt games.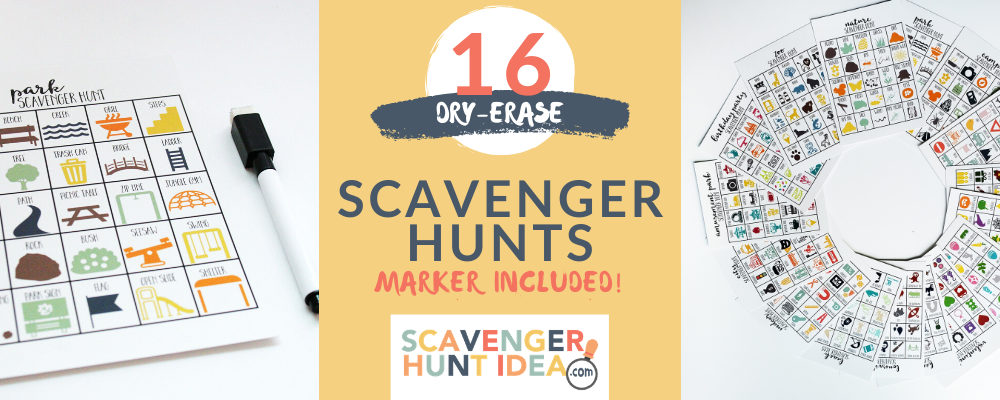 How to Take a Scavenger Hunt with Kids
First, go outside! And, yes, just about anywhere will do. This nature scavenger hunt includes backyard-friendly items, such as:
However, if you're heading on a hike through the mountains, this Nature Scavenger Hunt is a great take-along activity, too! Find nature items, such as:
Each time your child finds an item, they can mark an X over the picture. I love to use a set of twig color pencils to complement the nature theme. Encourage the kids to find as many items as possible, or to complete a full row of nature pictures (think five-in-a-row or BINGO style).
Your kids will have a blast (and you might just enjoy it, too!) as they mark off each item found in nature.
Like this Nature Scavenger Hunt? Pin it to save it!