Play a Thanksgiving Scavenger Hunt while watching the parade. While you're preparing Thanksgiving dinner, the kids will be entertained with an engaging game!
Are you hosting Thanksgiving and looking for kid-friendly entertainment? Maybe you just need an activity to keep them entertained while you're cooking. Kids will love completing a thanksgiving scavenger hunt as they watch the parade or visit with their cousins.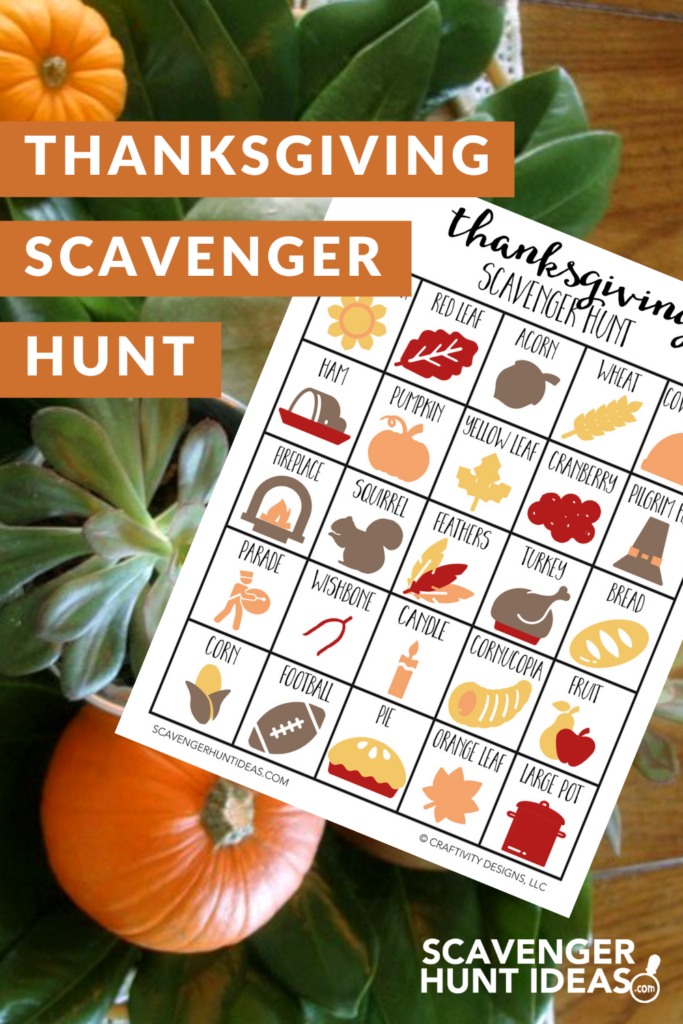 How to Play a Scavenger Hunt GAME
So, how do you play a Thanksgiving Scavenger Hunt? Well, be creative! There are so many ways to play, that I'll just share a few of my favorite scavenger hunt ideas:
During the Parade – Challenge kids to watch the Thanksgiving Day parade to see how many Thanksgiving items they can spot on the floats, in the costumes, or even in the commercials!
Around the House and Yard – While you're preparing Thanksgiving Dinner, send the kids around the house and to the yard (or out into the neighborhood if they're older) to spot Thanksgiving decorations and natural fall items (like the leaves and acorns!).
Photo Scavenger Hunt – Great for adults and teens, send them around the neighborhood to capture photos of each item with their smartphones. Allot extra points when a person is in the photo, too, or require entire groups be in the photo with each item listed on the scavenger hunt.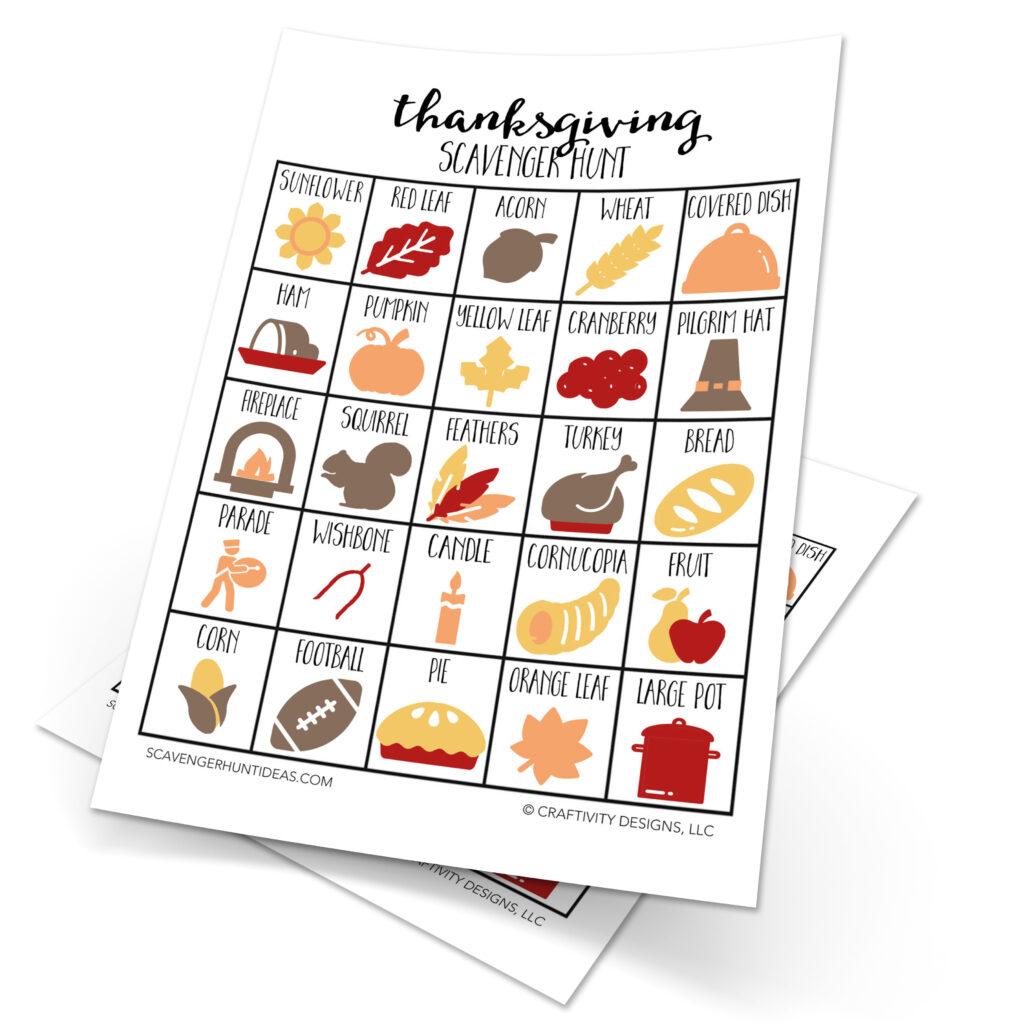 Did you know? All of our Scavenger Hunt Games include the picture and the word so that any kid can play, even if they haven't learned to read.
What items should be included in a Thanksgiving Scavenger Hunt?
Here are some items to find on a Thanksgiving Scavenger Hunt:
pumpkin
turkey
parade
football
pie
leaves
ham
feathers
cornucopia
acorn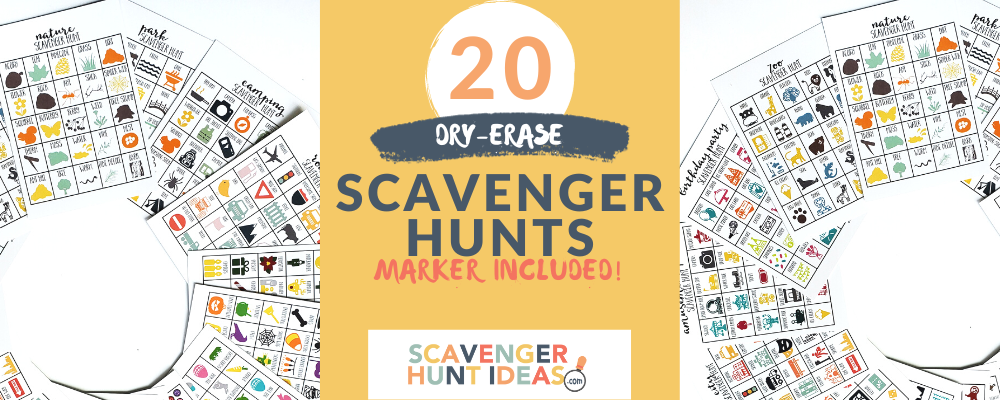 Scavenger Hunts for Thanksgiving
Buy our Thanksgiving Scavenger Hunt game on Amazon as part of the 20 game variety pack.
Dry-Erase Thanksgiving Scavenger Hunt – Wipeable for repeated use, mark off Thanksgiving items as they are found around the home, in the neighborhood, or (my favorite) in the Macy's Day Parade!
In addition to the dry-erase set, you can also download copies of the free Thanksgiving scavenger hunt in pdf form (great for a party!).
All of our free scavenger hunts are available to Scavenger Hunt Ideas subscribers. Subscribing is free, and signs you up for email updates. We'll let you know:
when we have new free scavenger hunts available and
when we run special sales on the dry-erase scavenger hunts!

If you liked this scavenger hunt, you might also like:
Like this Thanksgiving Scavenger Hunt? Pin it to save it!