This Independence Day, play a 4th of July Scavenger Hunt. Kids can search for items at a cookout, parade, or firework to play this Fourth of July game.
The kids won't be bored while waiting for the fireworks if they are playing a 4th of July scavenger hunt game! Pack them in your tote for the holiday weekend – whether you are heading to a cookout, barbecue, or parade.
Encourage kids to search for 4th of July items – such as the American Flag, sparklers, and stars – while they are at a parade, a firework show, or a party. They'll have a *blast* (pun intended!) this Independence Day with a Fourth of July seek and find game.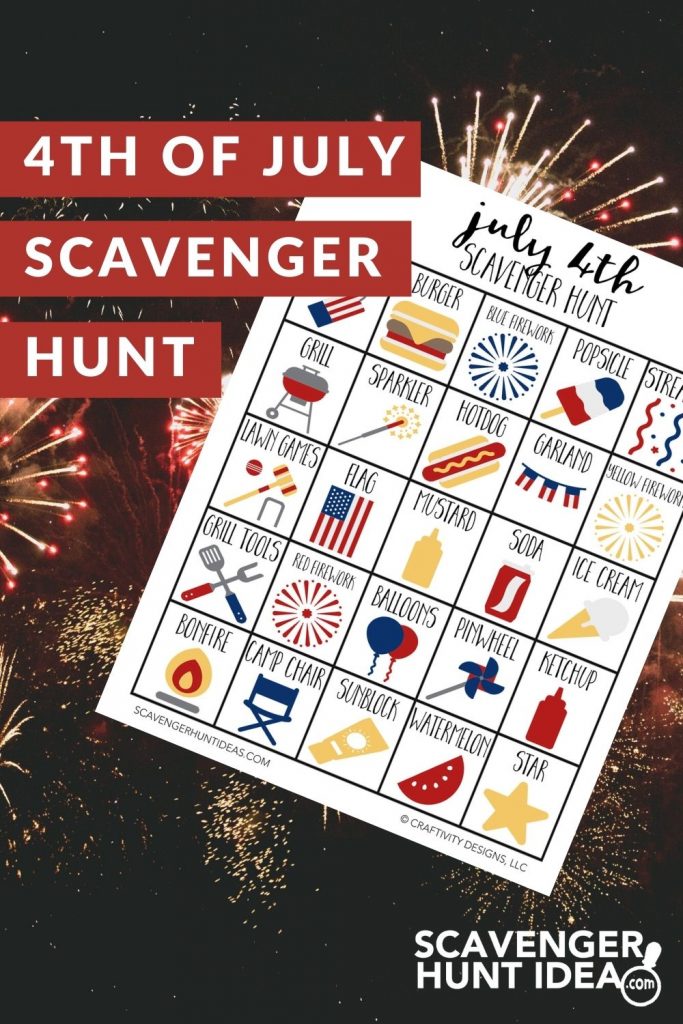 Plus, this holiday-themed hunt is perfect to pair with our other outdoor scavenger hunts. If you are celebrating the 4th at a campground, park, in the big city, or on the beach; make sure to grab the coordinating hunt!
How to Play a Fourth of July Scavenger Hunt
So, how do you play a 4th of July Scavenger Hunt? Well, be creative! There are so many ways to play that I'll only share a few of my favorite scavenger hunt ideas:
Cookouts and Barbecues – While the adults are sitting and talking at a cookout, entertain the kids with a scavenger hunt game. The kids can compete or collaborate to see how many items they can find at the cookout.
4th of July Parade – Headed to a parade? If you have younger kids, challenge them to search for each item on the scavenger hunt and work together to complete the game. With older children, compete to see who has the sharpest eye and can find all of the items, first!
4th of July Firework Show – A scavenger hunt during the firework show is a next-level challenge – after all, it's in the dark! See what you can find in the fireworks (are they shaped like stars?) and in what people have around you (holding flags? eating a hotdog? etc.).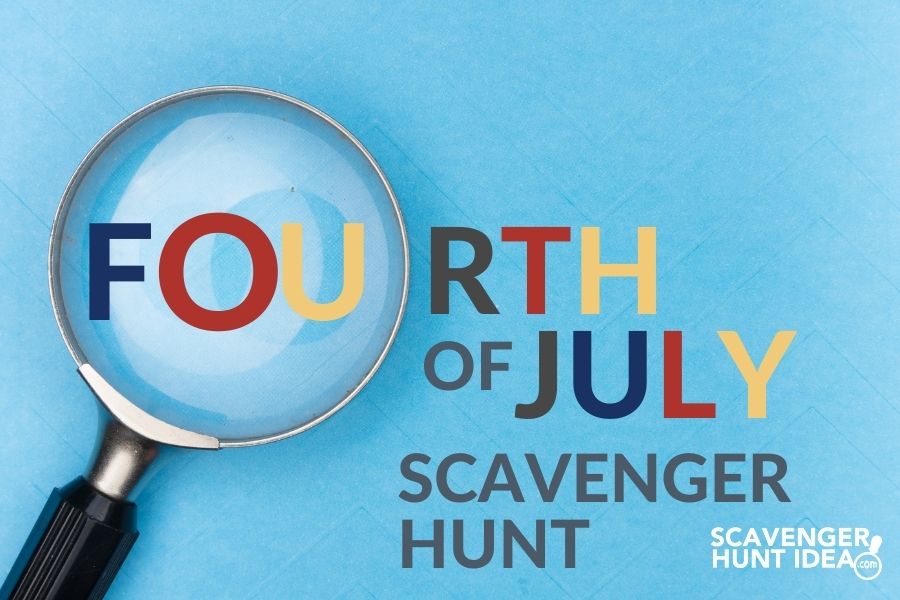 Did you know? All of our Scavenger Hunt Games include the picture and the word so that any kid can play, even if they haven't learned to read.
4th of July Scavenger Hunt List
What items should be included in a Fourth of July Scavenger Hunt? Here are some items to find on Independence Day:
firecracker
sparkler
grill
streamers
stars
flag
watermelon
popsicles
fireworks
balloons
pinwheel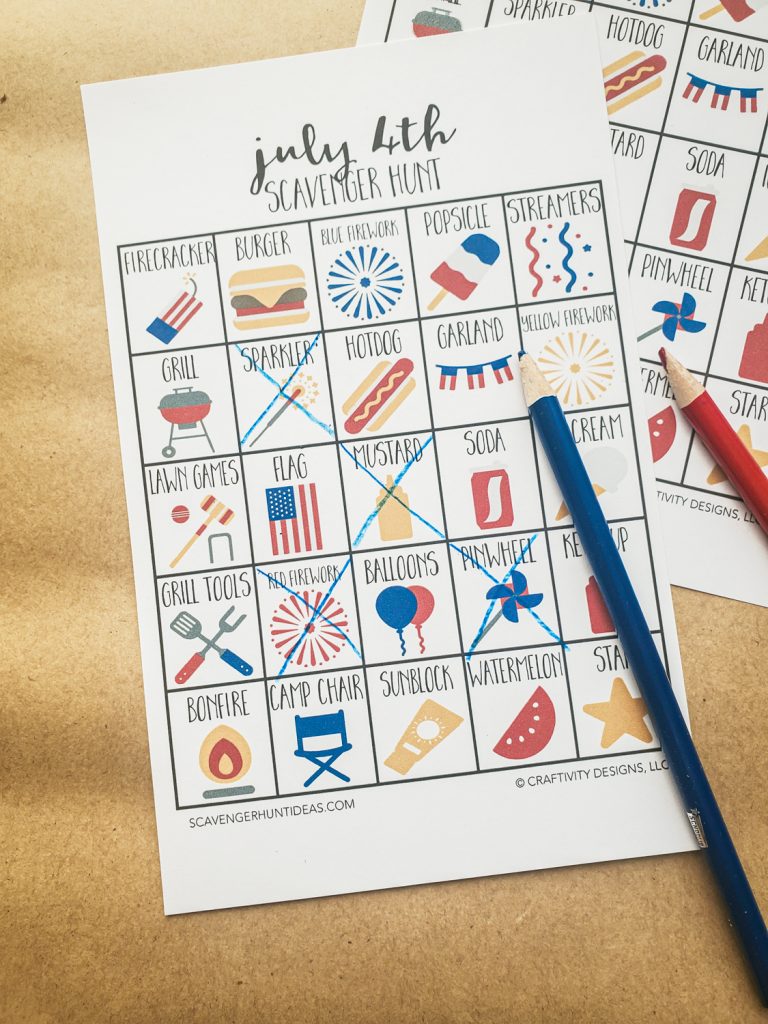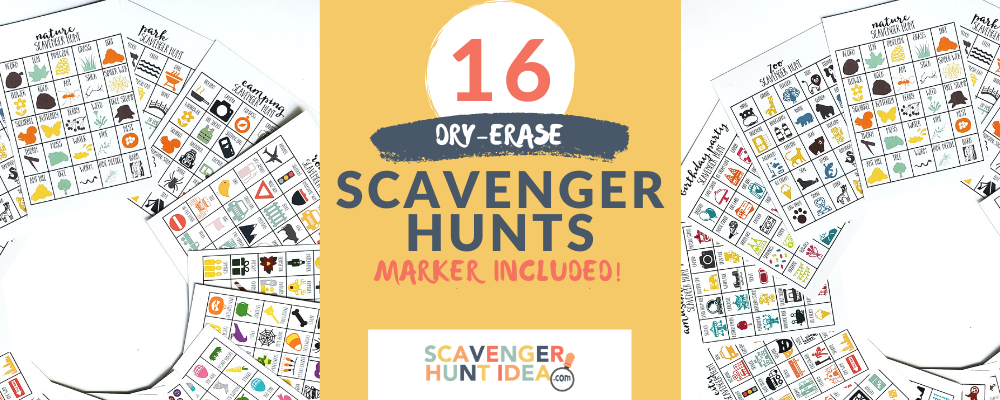 Download the 4th of July Scavenger Hunt PDF
All of our free scavenger hunts are available to Scavenger Hunt Ideas subscribers! Subscribing is free, and signs you up for email updates. We'll let you know:
when we have new free scavenger hunts available and
when we run special sales on our dry-erase scavenger hunts!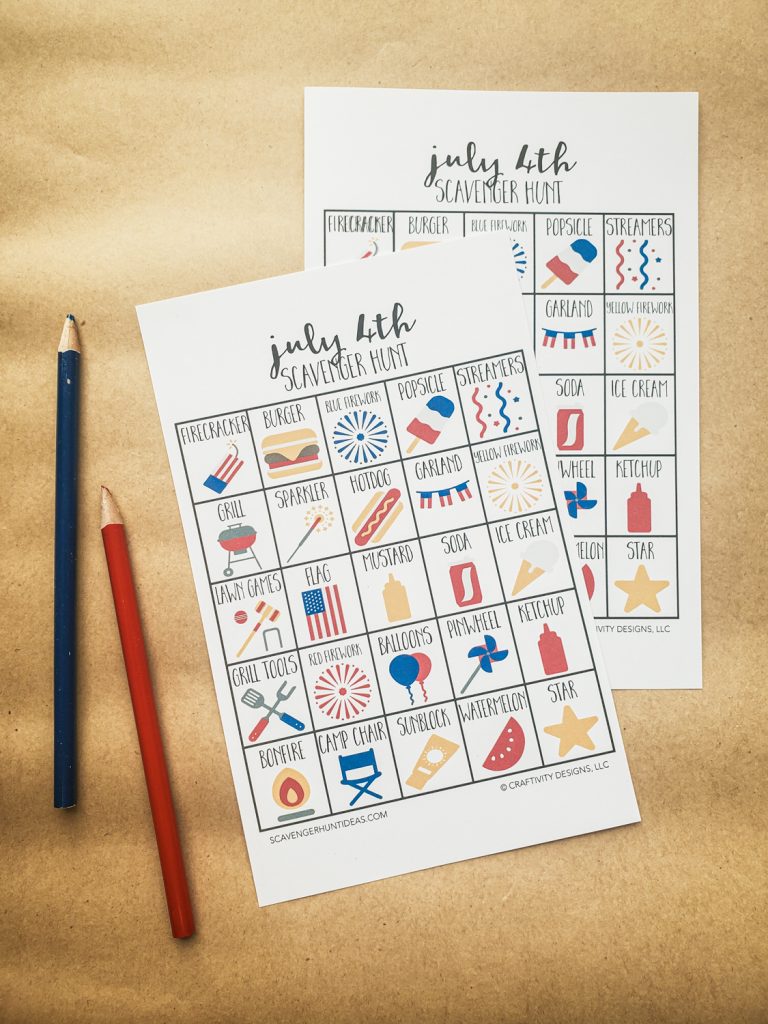 If you liked this scavenger hunt idea, you might also like:
Like this 4th of July Scavenger Hunt? Pin it to save it!