Use this Halloween scavenger hunt as a Halloween Party game or as a fun activity while Trick or Treating! Fun for kids, teens, and adults!

What's the best thing about September? That October is less than 30 days away! **wink** No disrespect to September, but October is one of the most pleasant months of the year. In Kentucky, it actually starts to feel like fall during October (whereas, September is still a bit toasty) and, of course, there is Halloween! The spooky holiday is a favorite in our house and we can't wait to give the new Halloween Scavenger Hunt a try.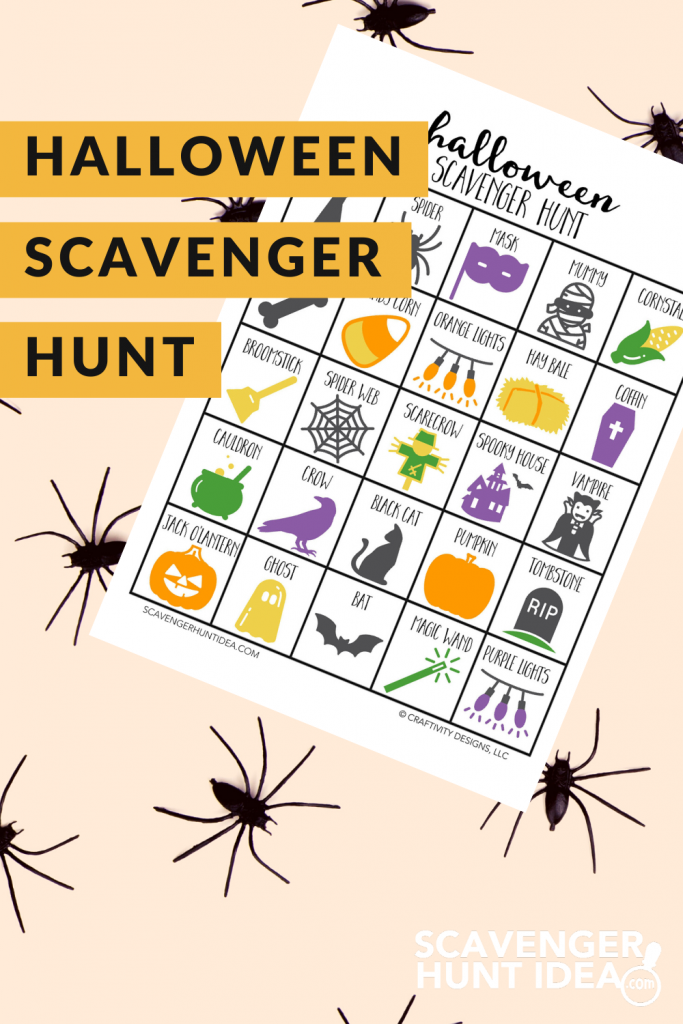 This post originally appeared on Craftivity Designs.
How to Play a Halloween Scavenger Hunt
So, how do you play a Halloween Scavenger Hunt? Well, be creative! There are so many ways to play, that I'll just share a few of my favorite scavenger hunt ideas:
Car Ride Halloween Scavenger Hunt – Load up in a car and drive around town to look at Halloween decorations. Work together, or compete, to see who can mark off the most Halloween items from the board.
Halloween Scavenger Hunt Party Game – At a festively decorated Halloween Party, challenge guests to search the house in order to find as many Halloween items as they can (great for school Halloween parties, too!).
Photo Scavenger Hunt – Great for adults, send them around town to capture photos of the Halloween decor with their smartphones. Allot extra points when a person is in the photo, too, or require entire groups be in the photo with each item listed on the Halloween Scavenger Hunt.
Trick or Treat Scavenger Hunt – Add a little more fun to taking the kids Trick or Treating. The adults (and teens!) can compete in a friendly competition along the Trick or Treat route, while the kids are collecting candy.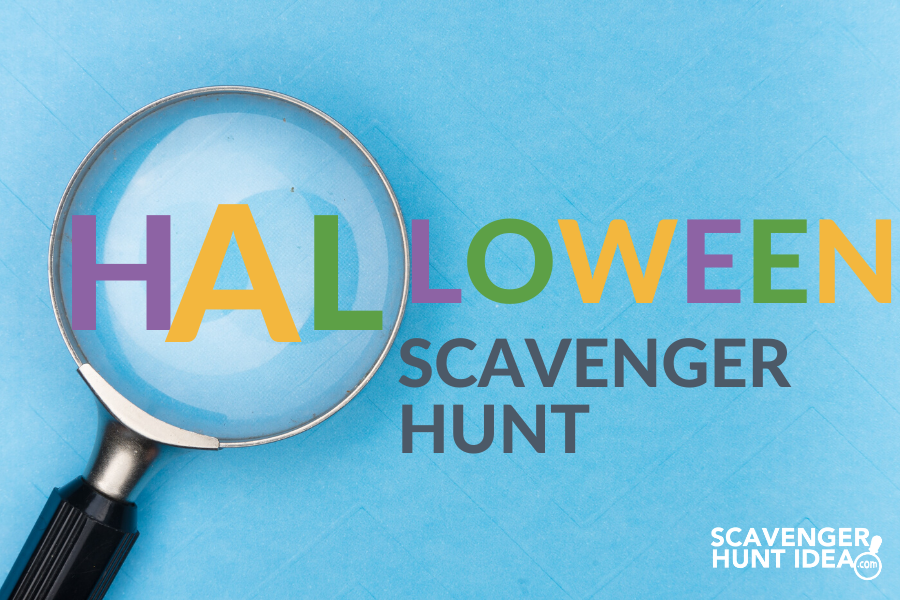 Did you know? All of our Scavenger Hunt Games include the picture and the word so that any kid can play, even if they haven't learned to read.
What items should be included in a Halloween Scavenger Hunt?
Here are some items to find on a Halloween Scavenger Hunt:
pumpkin
witch
ghost
spider
web
candy corn
skeleton
tombstone
vampire
haybale
scarecrow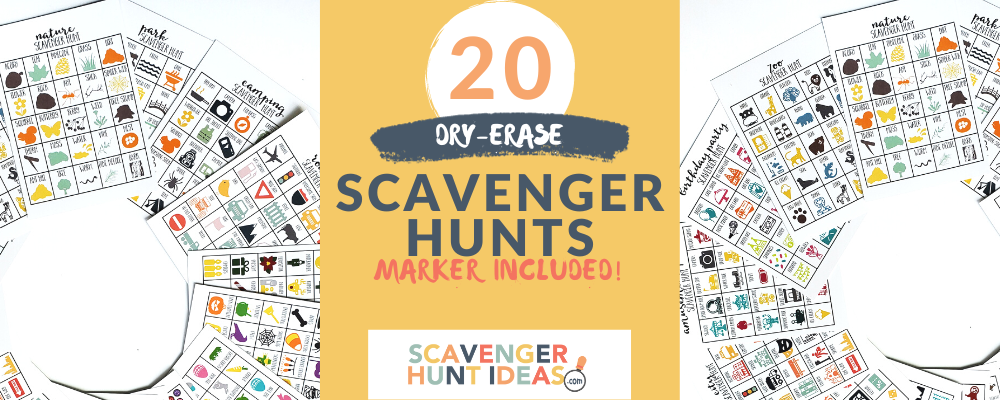 Scavenger Hunts for Halloween
There are two ways to buy our Halloween Scavenger Hunt game. It is available on Amazon and Etsy, in both digital and physical formats.
If you liked this holiday scavenger hunt, you might also like:
Like this Halloween Scavenger Hunt? Pin it to save it!